5 Reasons to Hire A Professional Charity Auctioneer
Proper planning and smart decisions are crucial to having a successful charity event. The objective is to lay a good foundation so that you may continue your success now and for years to come.
Start Off On The Right Foot – Hire a Professional Charity Event Auctioneer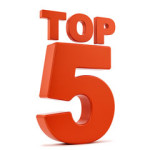 Charities and nonprofits can significantly increase their fundraising capabilities, especially for a first-time occasion by hiring a professional charity auctioneer. While the upfront cost can make it tempting to bypass this step, the decision not to partner with a professional charity auctioneer can significantly impact your audience's enjoyment and donations for your event. Let us look at some of the reasons a charity event committee would not make this investment:
1- "We Need Expert Advice."
Benefit Auctioneers will tell you they have a whole lot of experience running and planning charity auction events since they attend many each year – that is true. Hiring a professional auctioneer who has experience with charity events means using a consultant available during the event-planning procedure. This is especially beneficial for first-time events because the planning committee is just learning the ropes.
You might have trusted friends and colleagues who will offer guidance, but their range is limited to their expertise, organization, and audience. No one will have the ability to provide the breadth of knowledge that comes from a seasoned professional who works and attends so many non-profit events every year.
2- "We want to Save Money and Time."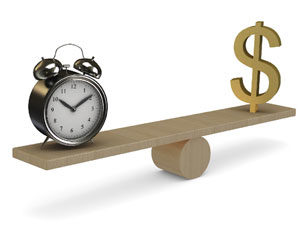 Auctioneers will show you how they can save you time and resources as you're planning your event. Because the charity auctioneer attends so many events, their knowledge will help you very quickly with what works and what does not. These professionals want to help and can give a third party's independent view on the other investments and purchases you need to make leading up to the occasion. Having someone to just check in with and ask, "Have you heard of the organization? Is priceless and will save you plenty of valuable time and money.
The aim is to employ a professional advantage auctioneer three months or more before the event so that you can benefit from these consultative services. The auctioneer will simply let you know what you did wrong before, and hindsight – while useful – is always 20/20.
3- "It's Important That Our Guests Have a Fantastic Time"
Along with consulting, professional benefit auctioneers bring tons of fun to the event. Their primary duty is to become an emcee and operate the auction, but you will quickly discover that their professional abilities help in a much deeper level.  It seems obvious, but you really do want attendees to have an excellent time. They're trained to work the audience and keep attendees happy and engaged.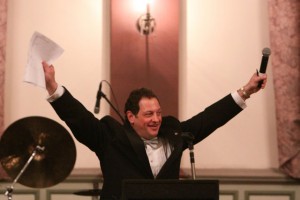 4- "We Need Our Auction Items to Sell"
During the live auction, an auctioneer will involve the whole audience, inspiring passion, and enthusiasm that will make them step out on a limb and bid in both the silent and live auctions. Ahead of the event, auctioneers will be able to know your charity and your assignment so that they can address the audience with real enthusiasm and authority. A fantastic auctioneer will have the type of high energy and a nice presentation that fosters bids without pressure.
5- "Our Charity Needs to Maximize Earnings"
Selling more auction items is great – particularly when it starts earning for your charity. Well, auction items are just 1 revenue source. Auctioneers are also especially capable of special appeals, which may occasionally raise more than the auction. Also called a "Fund-A-Need", the main thing is to keep up the energy, encourage involvement and feed any momentum that's generated – all abilities a professional auctioneer has mastered.
Find the Perfect Professional Charity Auctioneer to Maximize Your Investment
It is important to locate a professional charity auctioneer with expertise and a style you prefer. Request references from people you trust. Interview a few auctioneers and inquire about their techniques for amusement, methods for keeping things on track and philosophies for the way they approach a job. Searching for a benefit auctioneer? Here at Chad Coe Auctioneer, we work together with the best partners in the charity market industry. Request a
free event appointment now
and one of our event consultants will be in touch very shortly.
Remember, smart investments now will make the difference between a fair one-time occasion and a successful event that becomes a highly anticipated annual convention.
If you have some experience with working with a professional charity auctioneer – good or bad – that I wish to hear about it!